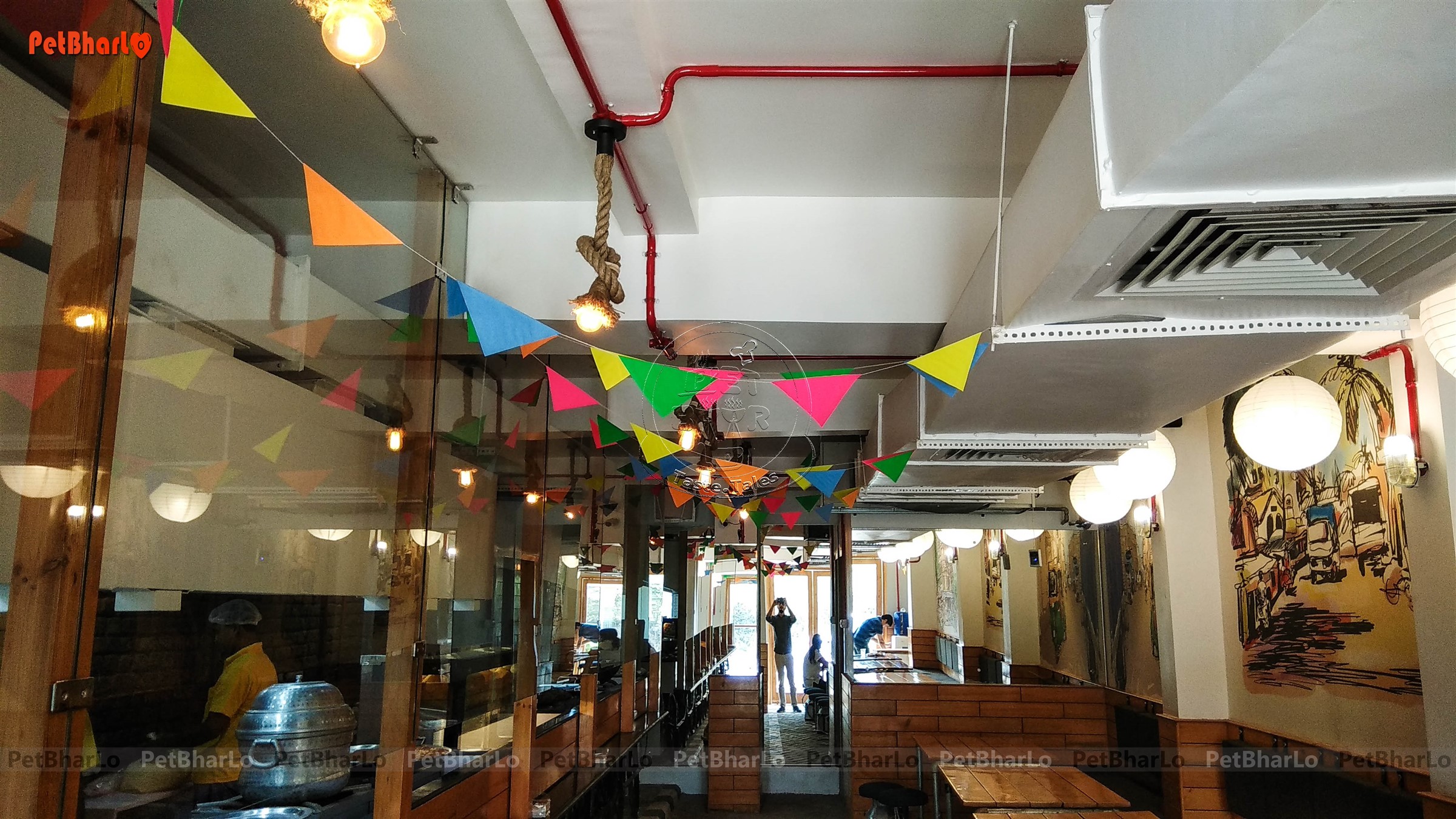 Khau galli is Udhampur's first concept-based restaurant that captures the spirit of the Indian Street food in a very beautiful way and serves authentic Indian street food.
Located on MH-Road National Highway Near Grill Inn Udhampur, and as the name suggests, gives the Indian streets touch to the restaurant.
The desi décor gives a typical Indian Gali look, and the ambience is typically Desi.
A must-visit for street food lovers.
Service is good, ambiance is awesome, taste is good so far. Lets see for how long they will be able to maintain the quality and service.
Just hoping Khau Galli wont become Lazeez-part 2. Lazeez was good too, when they started their venture few years back but now it is pathetic.
I wonder why they dont have the option of extra pav with Pav Bhajji, quite weird.
Khau Galli is bit costly, rather than spending much on those stylish disposable cups, plates and spoons, better to serve in pure desi style and cut down the price a bit and save the environment.
To justify the name Khau-Galli, they must include the regional authentic dishes in their menu.