Pugga Vrat is observed on the fourth day of Krishna paksha, (the fading phase of moon) in the month of Magha according to Hindu lunar calendar.
Pugga Vrat is also called Sakat Chauth, Ganesh Chauth or Tilkuta Chauth. Lord Ganesha and the Moon God are worshiped on Pugga Vrat. This vrat is mainly observed in North India.
A full day fast is observed on this day. Mothers observe fast on this day so the hurdles from the life of their kids are removed.
On this day, married women who are observing the fast wake up early and take a bath, after which they wear new clothes, clean up the place of worship and chant "Om Ganeshaye Namah" mantra. During the day devotees observe a fast.
In the evening a Mandap is decorated in which Ganesha idol is placed. The idol is decorated with flowers and Dhruv (grass) and desserts(Pugga) prepared with sesame seeds (til) and jaggery are offered to Ganesha. These special sweets are called "Pugga". At the end of this puja, the Ganesha arti chanted by devotess. People keep the Prasad of this puja in front of the Ganesha idol for all night and share it with family members next morning.
The Moon god is also worshiped on this day. At night, after the moonrise, Arghya or Arg is given to the moon and after hearing the katha, the fast is broken. If the moon is not visible due to rain and clouds, the puja is performed according to the moon rise time.
Pugga is a traditional Jammu sweet made with sesame seeds and jaggery. After offering some Pugga to Ganesha, devotees distribute it as prasad (holy offering) to their friends and family members.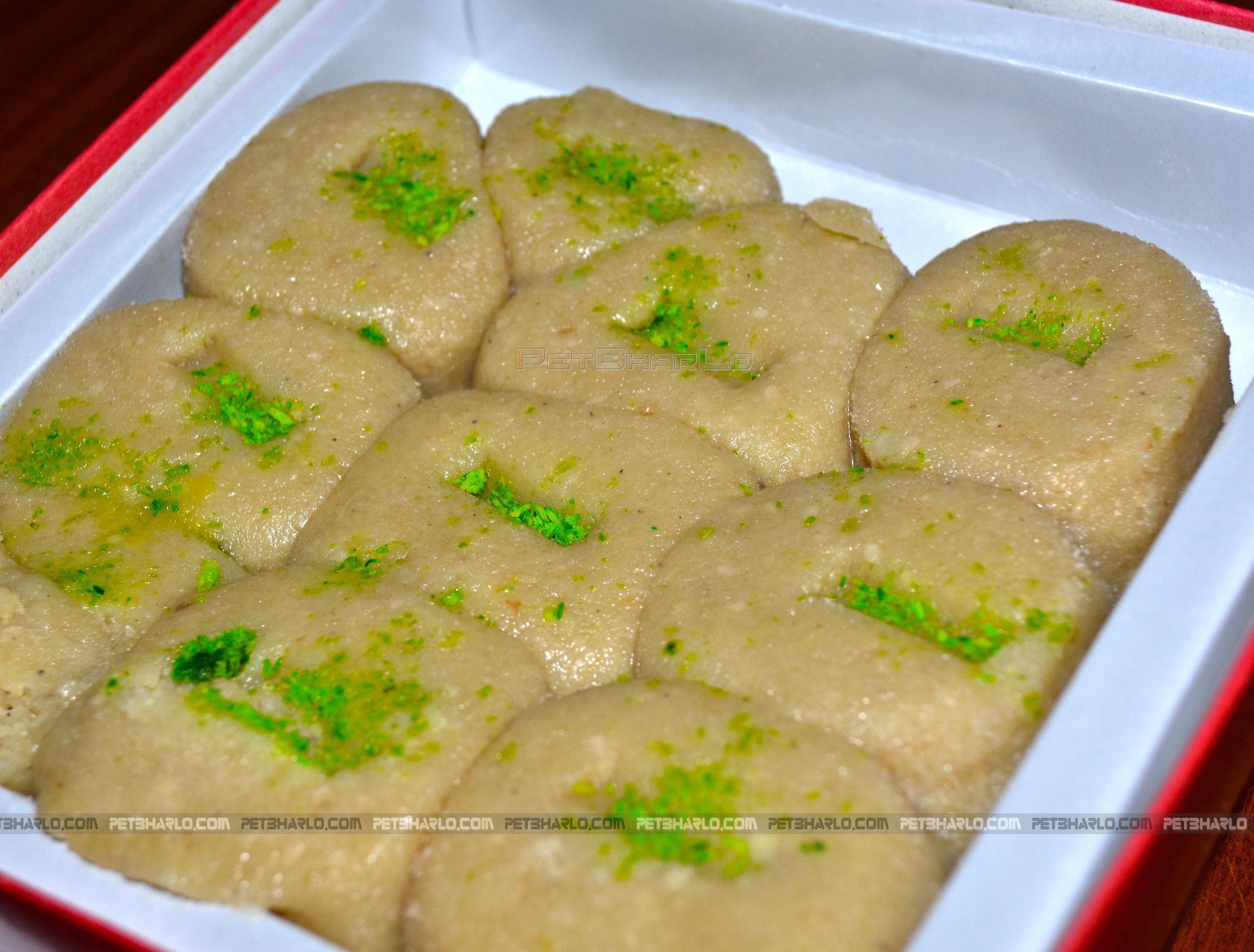 Married women pray for health, wealth and well-being of their children. Fasting on this day is considered very auspicious.
Sesame seeds(Til) are a great source of many valuable elements such as protein, calcium, phosphorous and magnesium. The black sesame seeds are very beneficial as well and jaggery is a great source of iron and calcium. The mixture of both produce body heat, increase our immunity and prevents us from the bad effects of the cold climate.
Similarly Dhruv, Raddish and Sugarcane is also considered good for detoxification of body. A healthy mind resides in a healthy body. With a healthy mind one can overcome all the hurdles and obstacles in life. This is the real meaning of offering Pugga, Dhruv, Raddish, sugarcane etc. to Lord Ganesha.